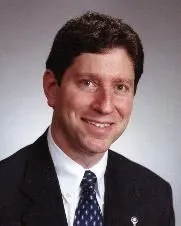 Dr. Mitchell Dalvin
Foot & Ankle Specialist
Diplomate, American Board of Podiatric Surgery
Board Certified in Foot and Ankle Surgery
Conveniently located in Austintown at 1749 S. Raccoon Rd.
Telephone: 330-799-3383
If your feet are hurting, it's time to see a specialist.
Heel pain, hammertoes, corns, bunions, or injuries can make it hard to walk... stand... or do just about anything. That's why you need to visit a foot and ankle specialist. And why so many area physicians refer patients to Dr. Dalvin's office, one of the more established podiatry practices in Austintown. They know Dr. Dalvin can ensure their patients the quickest relief from foot pain, just as he has already done for over 17,000 people. Dr. Dalvin has been caring for the feet you depend on for over 25 years.
Dr. Dalvin's treatment approach is based on a strong commitment to quality and genuine concern for each patient's needs.
Treating each patient with understanding.
People have foot pain for many reasons. When it's hard to identify the cause of your pain, you may think it's easier to "just live with it." So you buy new shoes, walk less, maybe even take time off from work and lose income - all because of sore feet. This is no way to live, especially when there are so many solutions available.
Dr. Dalvin takes great pride in his ability to treat foot and ankle problems using advanced technology coupled with professional judgment and understanding of your concerns. By taking more time with your exam, Dr. Dalvin can diagnose your problem accurately - the first time.
After the first examination you'll know your visit to Dr. Dalvin is a step in the right direction. Your first exam will include:
Private consultation with Dr. Dalvin
Complete medical health history
Physical exam of your feet and ankles
Joint mobility tests
Neurological, dermatological, musculoskeletal, and circulation assessments
In depth discussion of test results and treatment recommendations
Worried about your treatment? Don't be.
Dr. Dalvin always examines nonsurgical solutions first. Always. He combines multiple treatment methods to get you out of pain quickly. Whatever treatments are needed, you'll feel at ease with Dr. Dalvin because of his caring manner and thorough examination.
Your feet are in good hands.
Dr. Dalvin is board-certified by the American Board of Podiatric Surgery and a member of the prestigious American College of Foot and Ankle Surgeons. He is also chief of the podiatry section at Forum Health and on staff at St. Elizabeth Hospital. He is the former director of surgery at the Foot Clinic of Youngstown residency program and continues to teach surgery to residents.
Dr. Dalvin is a knowledgeable, up-to-date foot and ankle specialist. But you'll be happy to know he is also a bit of a throwback to the old country doctor of yesteryear. He has a very friendly, caring disposition and a gentle touch. He goes out of his way to make patients feel comfortable by spending time with them, explaining their condition, educating them on their care, and by explaining the treatment options available.
Call for an appointment now at 330-799-3383.